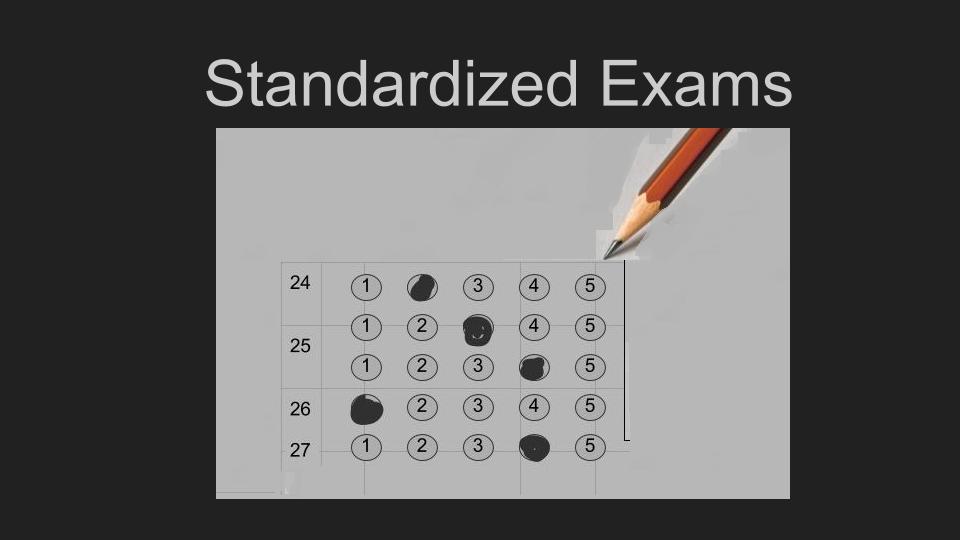 An Individualized Approach.
Handle Education is proud to present Test Preparation: An Individualized Approach.
Test Prep Focus: The name says it all!  This course provides individual attention to students preparing for a variety of standardized exams, including the PSAT, SAT, ACT, SSAT, ISEE, and COOP.  We also work with the CLT (Classic Learning Test), which is accepted in many colleges nation-wide. We use distance learning exclusively, so we've removed geographical barriers, allowing students more study time.  In addition to math and/or verbal skills, students practice cognitive skills like memory, focus and critical thinking techniques that are essential to successful test taking. Using video sharing like FaceTime and Google Duo, the instructors contact the students and conduct weekly video conference sessions.  Each session consists of a full hour of focused private tutoring. Students receive assignments via e-mail and submit their work as well.  They also take timed practice tests at home. The results of these tests provide data for targeted instruction for each student to fill in any skills gaps.
Tuition is based on 4 sessions/month, with no extra fee for a bonus session in a long month (January, March, etc). Students who begin after the first session in a month have pro-rated tuition.
Test Prep Approach:
Each Test Prep. session combines one-on-one tutoring along with assignments designed to reinforce that session's focus areas.
During each session, students work on verbal and/or math areas that require attention. They work on topics specific to THEM.
Students learn reasoning skills and work on logic exercises to help with problem solving
Each session they may also complete several cognitive exercises that assist in attention, focus, critical thinking, etc.
Students and parents should realize that practice is the key to test success and must be willing to commit to regular assignments. A minimum of an hour per day for several months is recommended to accomplish substantial improvement in private school and college entrance exams.
Learning Schedule:
Course time is flexible: Students can sign up for individual teleconference times each week.
This as an appointment-only program, so students must adhere to their requested time.
We strongly encourage a three month minimum enrollment.
To qualify for a make-up session, students must notify the director at least 24 hours before a scheduled session.
Students who miss a scheduled session without providing notification forfeit the opportunity for a make-up session.
Remittance of the first tuition payment and registration fee constitutes agreement with the terms and conditions of the program. Please contact me for more details.
Train your brain!  Click the link below to practice attention, focus, memory, reading comprehension, mental math, and critical thinking skills.
Thank you for your interest in The Handle Education Test Preparation Program.