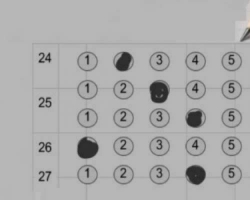 More than 1300 colleges and universities have instituted test-optional policies since 2020.  Most of these institutions accept about 64% of the applicants.  Prior to the pandemic, MIT's  admission acceptance rate  was 7%, making it the most selective college in the world. And the acceptance rate fell dramatically this past year to a record low of 3.94% . The university experienced a dramatic increase (86%)in the number of applications for the class of 2026, probably due to the test -optional policy it had adopted. The "Ivies" experienced similar surges in applications and proportional declines in acceptance rates, e.g. Columbia, 3.7%, Harvard, 3.19%; Yale 4.47%, to  list a few.
In recent weeks, MIT's director of admissions announced that the top university would resume its previous admission policy: Applicants for the class of 2027 will have to include SAT or ACT scores.  He stated several reasons for the change in policy:
To find and admit students who will succeed.
To help better assess the academic preparedness of all applicants.
To help identify socioeconomically disadvantaged students who lack access to advanced coursework.
To be more equitable and transparent than a test-optional policy. 
Interestingly, the University of California appointed a Task Force to investigate the value of testing as part of the application process. The results favored standardized testing as "the best predictor of  a student's first year success, retention and graduation." The report concluded that testing "does not worsen disparities for under-represented minority applicants and low-income students."  It also questioned the validity of high school grades as admission criteria due to grade inflation and different grading standards.  
Now that MIT has recognized that standardized tests are a valid part of the admissions process, it may be only a matter of time before other selective colleges follow the lead.  Perhaps standardized admissions testing will make a comeback?